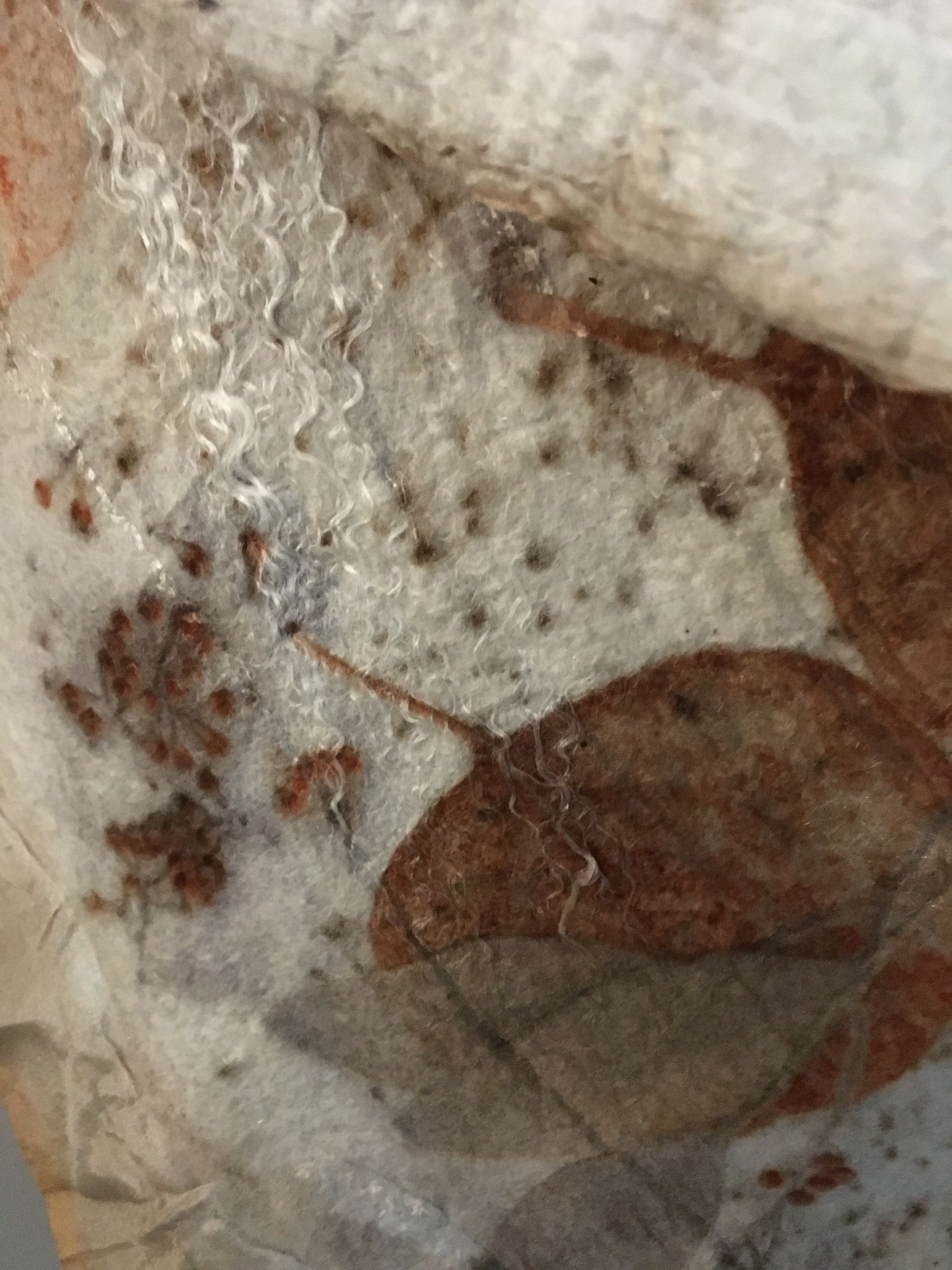 Well, I'm a bit behind in keeping you up-to-date with my "year of Covid" classes!
I've been hanging on, trying to get my new website online, but alas, things are taking a little longer than expected, while it goes a major reengineering behind the scenes. (Who knew, migrating away from Wordpress to a modern, "headless" content management system, with a new website front-end, would be such a big undertaking?)
So instead, I'll try to catch you up with this post, about a class I took back in April 2020; I signed up with Nicola Brown of "Clasheen." Her site can be found at: https://nicolabrown.ie
I was first introduced to Nicola, (here in Vancouver,) a few years back. I took a one-day workshop with her. The class was called 'Eco-Print meets sculptural felt pods, vessels and three dimensional shapes.' It lasted several weeks, and I ended up making a large basket for my knitting projects.
We also focused on felting and eco-printing in the same class.
I created a scarf, which I named 'Nemo.' It was the most successful piece I have ever done with eco-printing.
Nicola is a great teacher, and she expects the best from her students. She's meticulous with detail, and very patient. I learned a lot about (dye) resists, 3D felting, as well as eco-printing.
I would highly recommend her courses and if you can visit her in Ireland that would be even better!
Please enjoy some photos and examples from the outcome of my studies!
-Anni