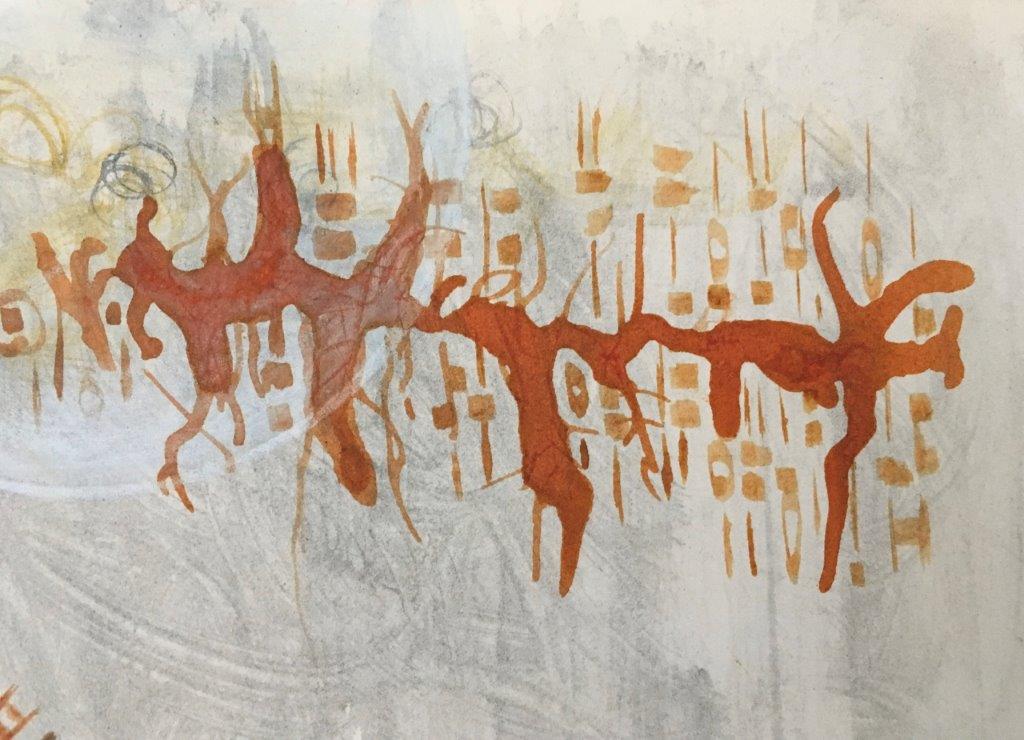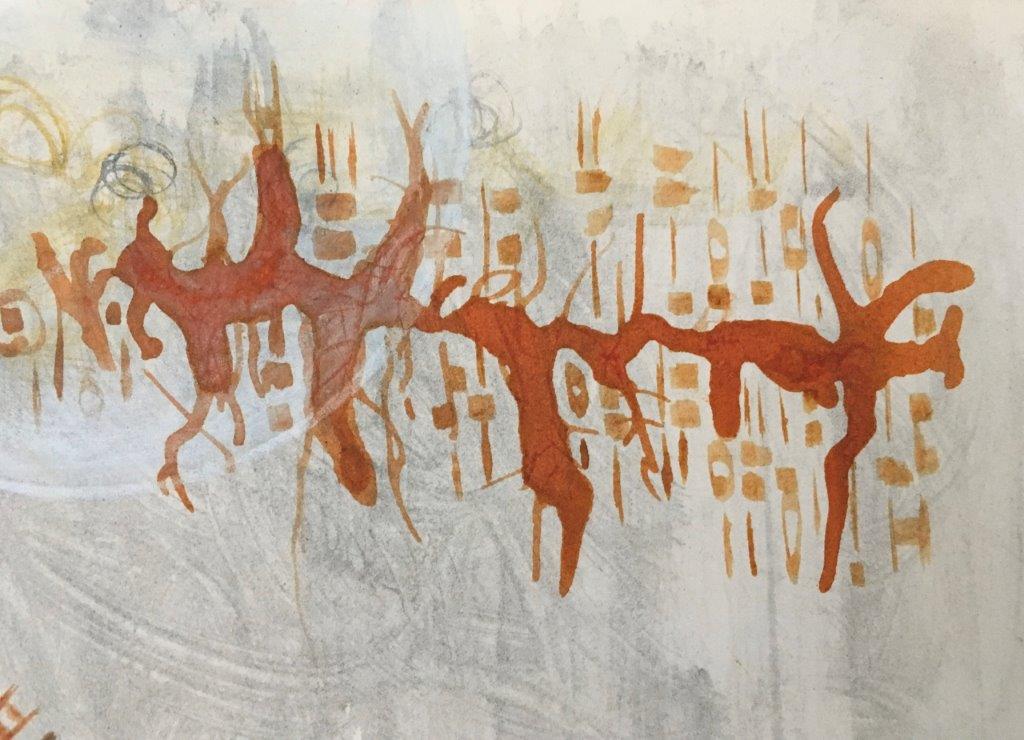 Now is a very interesting time in many ways. Our lives will never be the same after this pandemic. But there have been many times in history when this phrase was uttered. All seem to be connected with adversity rather than good times. Giving the word 'interesting' a negative connotation.
I noticed an art exhibition that took place in Vienna last year from May to November, entitled "May you Live in Interesting Times." Explore it here: https://www.labiennale.org/en/art/2019
Little did they know what was ahead...
I wish I could see what the 79 artists submitted for this intriguing topic. Their website provides a few images of some of the work submitted. Maybe they should make it a virtual show, now that the physical show is over..?
The Covid-19 restrictions have proven to have been quite 'interesting' in my art practise, in that it's freed up many more of my hours, to go into my studio and just... play.
I think, in that sense,  the phrase "interesting" has proven to become a positive spin for me, regarding my art.
I'm not saying it's all been positive, but I've certainly found advantages to these "interesting" times.
What about you? Has the lockdown and travel restrictions (etc) helped your artwork or technique development?
I'd love to hear your thoughts and experiences in the comments below.
- Anni
P.S.: Relatively early in the restrictions, I registered for several online classes.
I've found it inspirational to connect with other international artists, (that I've long wanted to learn from.)
In each upcoming blog post, I'll iterate through the various classes I registered with, to give you a sampling of exciting inspiration I've found out there, and I'll feature a different artist that I took an online workshop with.
I promise that I won't give away any secrets of the classes that would compromise the artists... instead, I'll post images of my artistic progress through the class.
Through these, I hope you'll find some inspiration, and that they might help you explore artists that you might admire, and see what they are offering in these 'interesting' times.