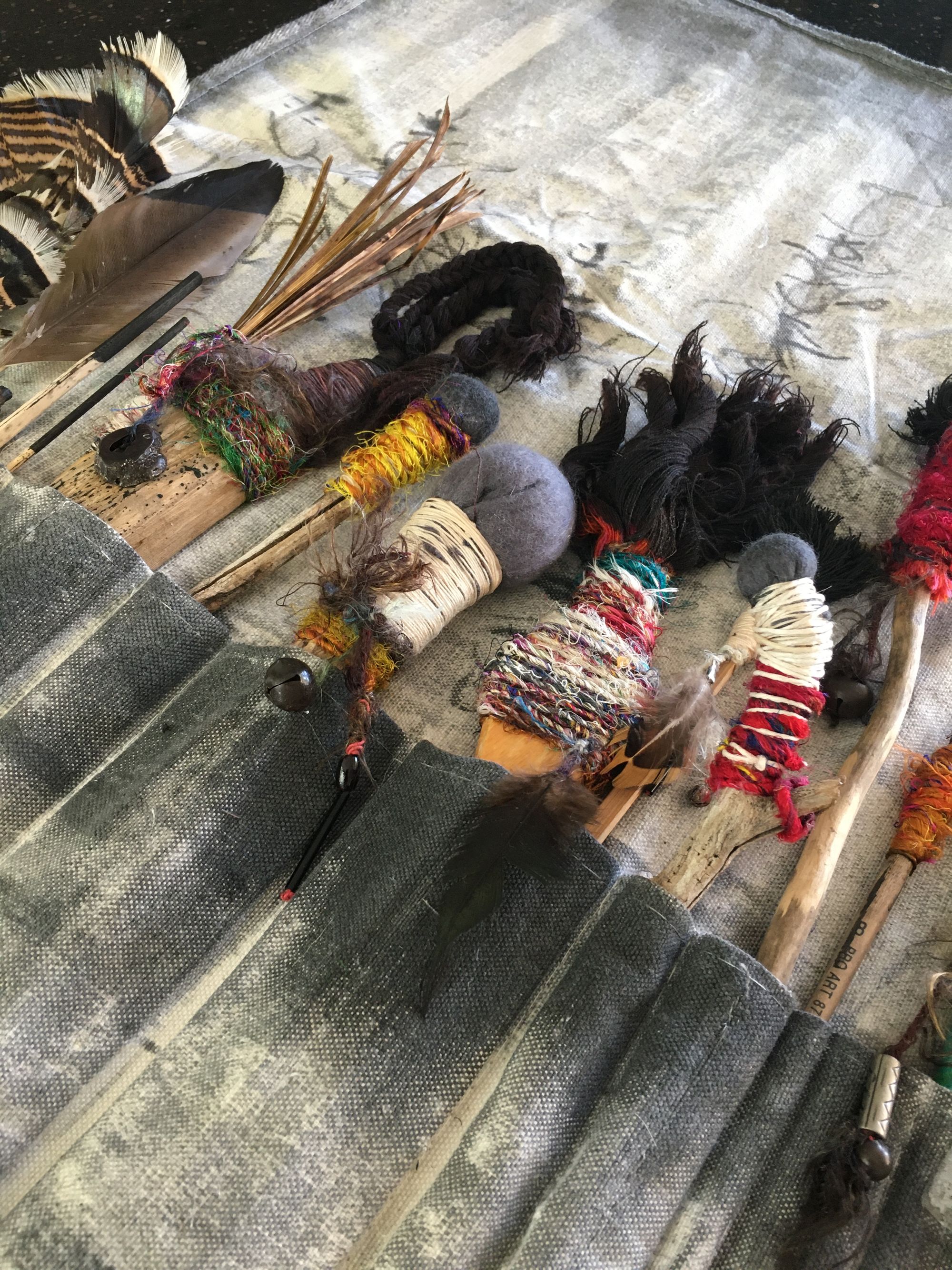 I have been waiting and waiting... (and waiting...) to reveal to you the new version of my blog; transformed into a simple, understated website, to show my latest works, latest shows, and some works from the past.
It has taken a lot of hard work as well as patience to get this right... and it's still  ongoing work at this present time.
I thought I'd make some headway during this time of restricted movement from the lockdowns, but alas, the website took a back seat to all of the wonderful courses being offered online, (from teachers I had longed to take classes from!) I've been totally immersed in some amazing classes, that my attention had been pulled away from developing my blog and website, and have made relatively little progress.
However, a breakthrough has occurred in this last month or two and I am on the final stretch to going 'live' with the site. It's now more a case of the fine tuning of the 'look & feel' that I want to achieve, at this final stage.
I held off writing on my blog...
Why?
I don't know really, it doesn't make sense, as I have been exploring some amazing artists and techniques that I am so eager to share with you.
So I am back in the saddle, ready to share and engage in a conversation about textiles art and all that it encompasses.
Here is a picture from the latest course that I am engrossed in for now... with Lorna Crane from Australia, (through Fiber Arts Take Two.)
In the first module, we had to make our own brushes, for 'mark making' onto paper and fabrics. I loved this process, and I've been making several sets as gifts to friends and artists.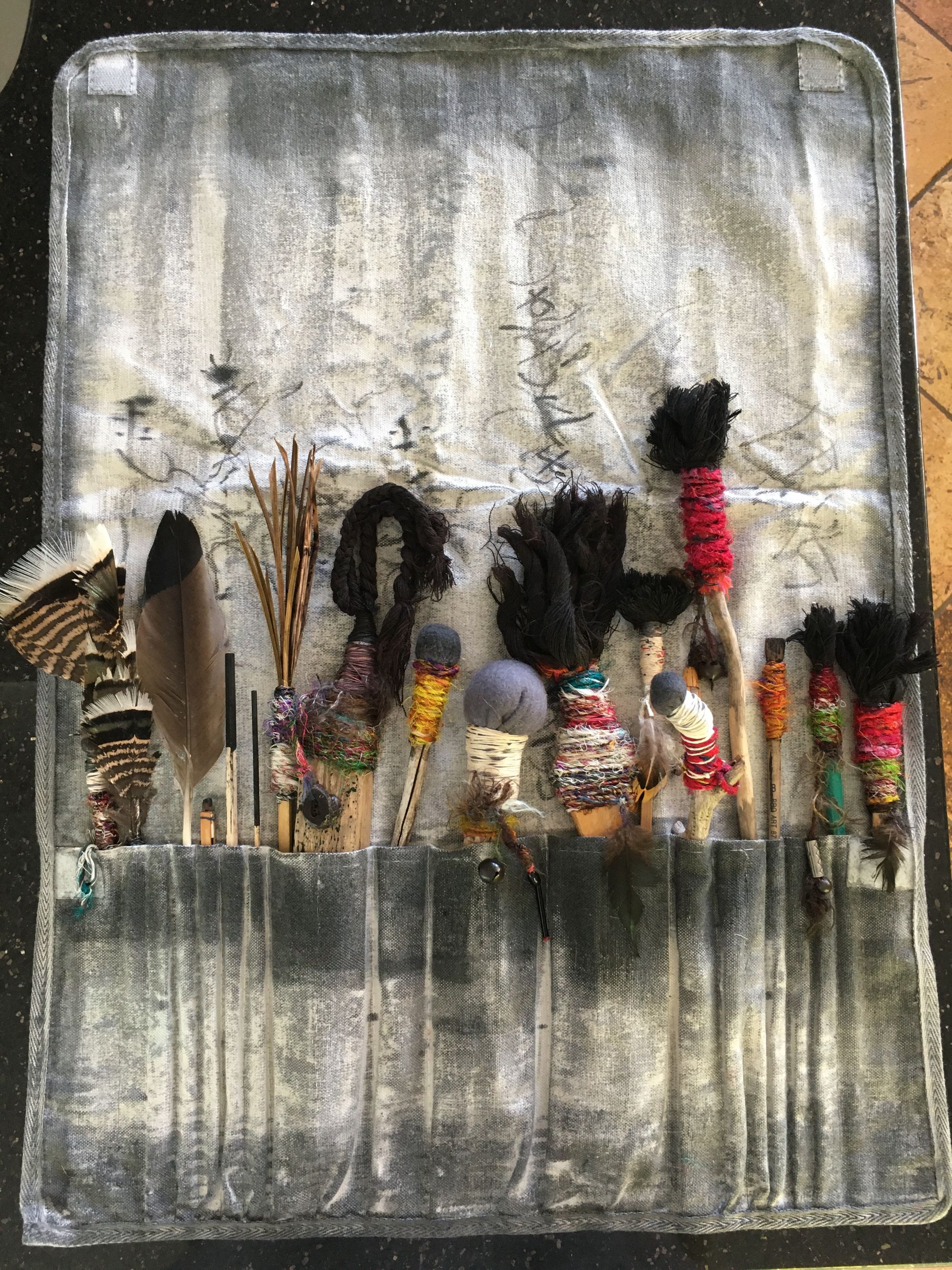 Next week, I'll post some of the marks I made with them. Below are some samples of experimentations with them. Enjoy!
- Anni
---