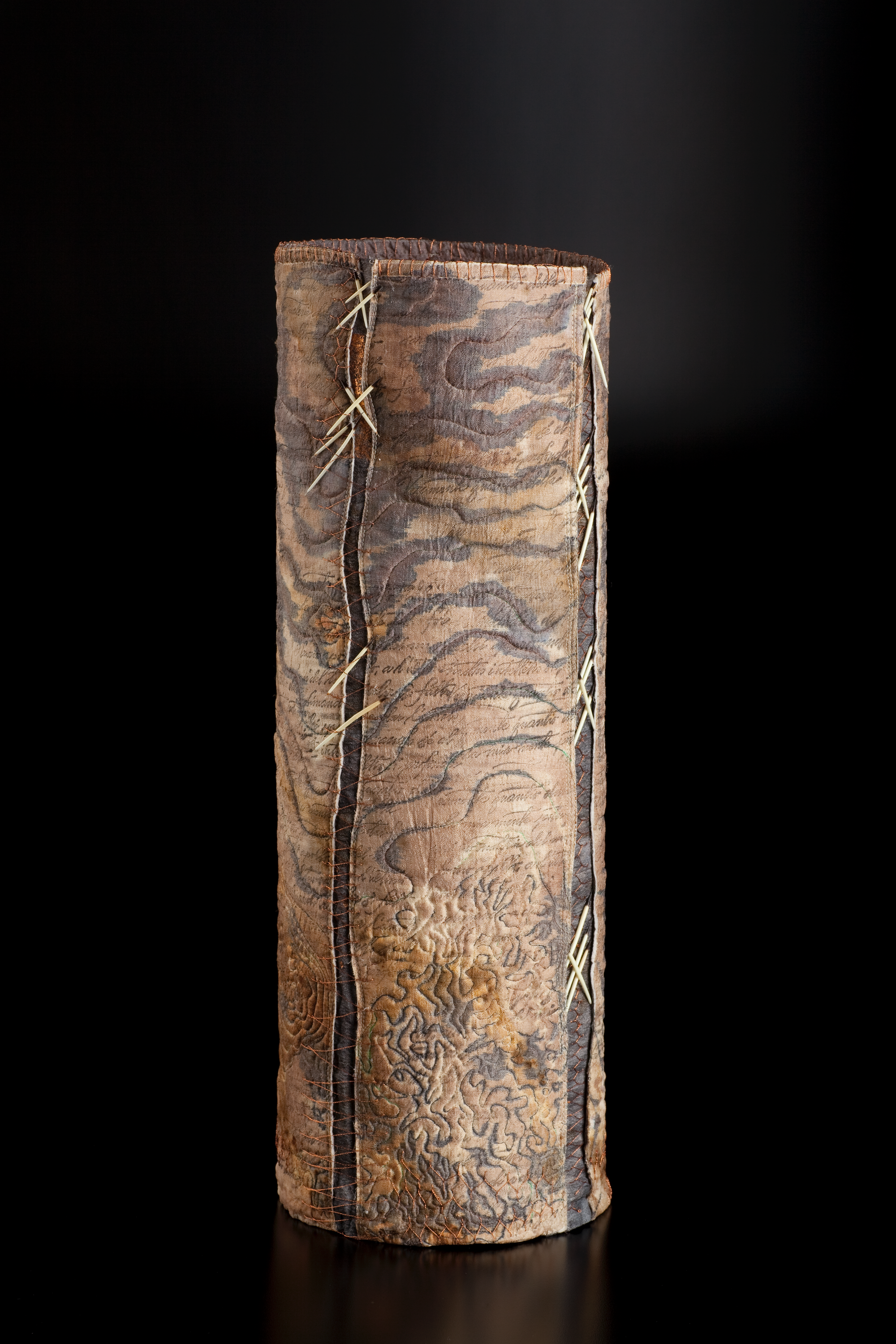 Dates Completed:
3D/cylinder version: March 2009.
2D/flat version: February 2010.
Materials & Process: Silk-screened raw silk. Machine- and hand-stitched.
Dimensions:
3D/cylinder version: 50cm x 16cm diameter.
2D/flattened version: 61cm x 77cm.
Shown:
3D: Containment exhibition, Crafthouse Gallery, Vancouver, BC in 2009
2D: Mixed Messages exhibition at the Ferry Building gallery, West Vancouver, BC, from Feb 12th to 24th, 2010.